Quote:
Originally Posted by
Efendija
Were these albums really free? If you're not sure select 'unknown' price option just in case. If you're sure, that's ok. Just saying.
Thanks.
Well, u get them if u buy the Normal Album as a Present, so its not really free, lol
Only if u visit the Convention and pick it up on your own, not if u buy it on Doujin Shops!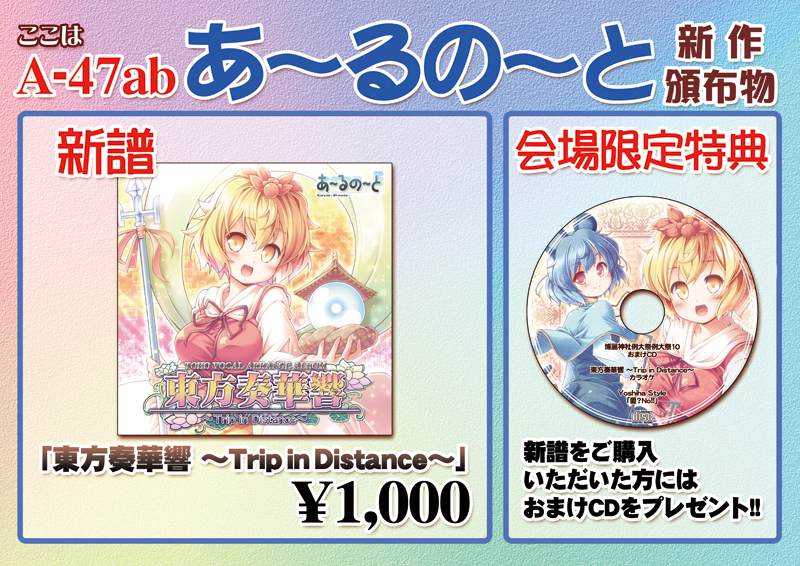 Many Circles do that, but its hard to find Informations for those Promotion Discs