Hello everyone.
I recently purchased this single music CD (what I believe is titled),
"2000 Anime Songs Vol. 4"
, by EVER ANIME INTERNATIONAL RECORDS CO.
Went online to track more information on the English song titles and anime series they belonged to. Then I discovered vgmdb. However, under the category where EVER ANIME is located... I didn't find my particular CD. To worsen my situation, I don't know any Japanese, Chinese or Koren. So I'm posting here to get some help.
Before I continue, I didn't mean to buy a bootleg- I thought it was official when I bought it. I love to the support the official releases whenever I can but I was mislead into this product, after all it was an anime compilation album... it seemed too good to be true!
Anyway, now that I own it... let's try and discover these songs and the various anime these songs are from.
BTW:
The CD series is alike to this:
http://tinyurl.com/br5b9hf
I'll attached photos: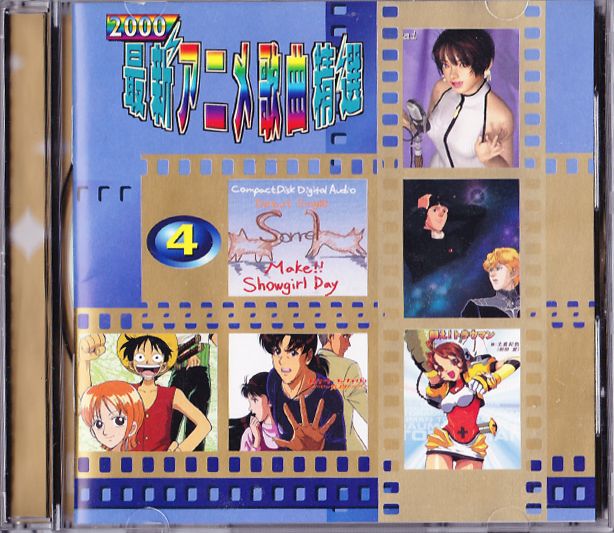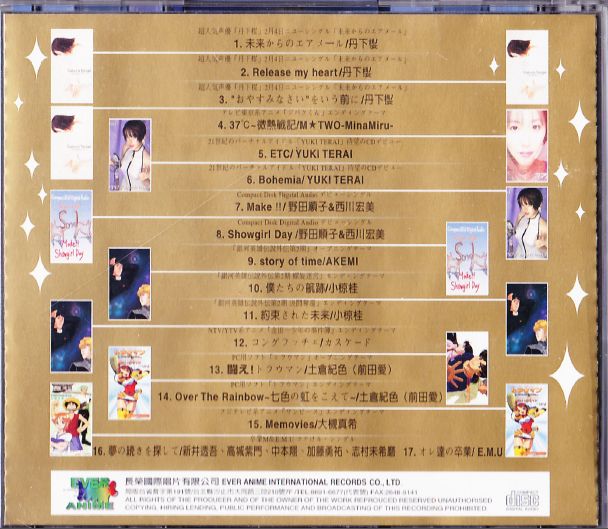 Detailed Song list: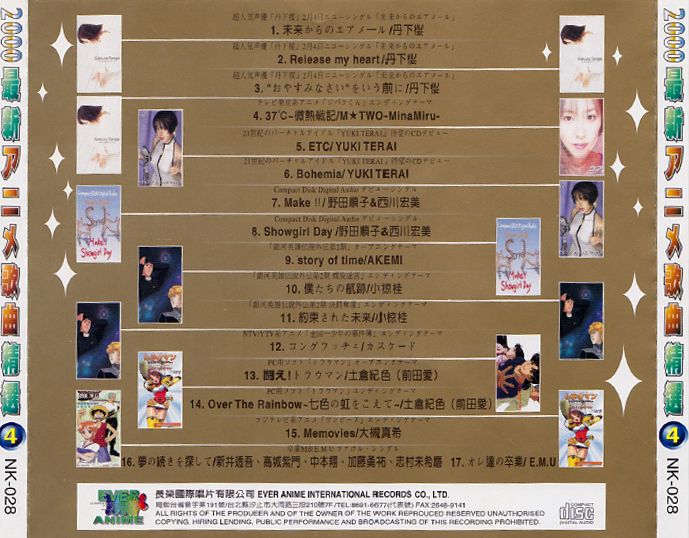 ~Thanks for your help!