Discuss
Espgaluda
(Game)
エスプガルーダ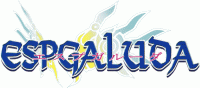 Releases
Credits
Notes
Sound Creators Neptune, Reeb, T-FORCE

"N.T" is credited with composing and arranging the music on the soundtrack album, but no further information is provided.

Neptune is a music production company. SOU1 composed seven pieces of music for Espgaluda as a subcontractor through Neptune: the character selection theme, all five stage themes, and the final boss theme. It's unknown if anyone else from Neptune also wrote music for the game or if SOU1 was the sole contributor.

Reeb is a sound production company. Reeb has composed music for games, but their role in other Cave games has only been creating sound effects.

A music production company named T-FORCE was founded in 1989 by Takuya Okada, but it's unclear whether this was the T-FORCE involved in Espgaluda or if it's a separate entity.

If Reeb only produced sound effects for Espgaluda, then "N.T" could be a combination of Neptune and T-FORCE.
Filter
Albums
Added
Aug 6, 2011
06:19 AM
Edited
Aug 6, 2011
06:19 AM
Page traffic
2793
visitors
Page built in
0
seconds
Source Category:
Game
,
Animation
,
Publication
,
Audio Drama
,
Live Action
,
Tokusatsu/Puppetry
,
Multimedia Franchise
,
Demo Scene
,
Event
,
Artist Works
Extra Classification:
Enclosure/Promo
,
Doujin/Indie
,
Delayed/Cancelled
,
Bootleg